Windows
WARNING
Leaving children, helpless adults, or pets in a vehicle with the windows closed is dangerous. They can be overcome by the extreme heat and suffer permanent injuries or even death from heat stroke. Never leave a child, a helpless adult, or a pet alone in a vehicle, especially with the windows closed in warm or hot weather.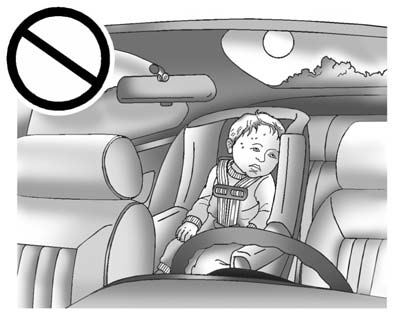 The vehicle aerodynamics are designed to improve fuel economy performance. This may result in a pulsing sound when a window is partially open. To reduce the sound, open another window or the sunroof (if equipped).
See also:
Parental Control
The RSE system may have a Parental Control feature, depending on the radio. To enable Parental Control, press and hold the radio power button for more than two seconds to stop all system features such ...
Satellite Radio Antenna
The XM Satellite Radio antenna is located on the roof of the vehicle. Keep the antenna clear of obstructions for clear radio reception. If the vehicle has a sunroof, the performance of the XM system ...
Initial Drive Information
This section provides a brief overview about some of the important features that may or may not be on your specific vehicle. For more detailed information, refer to each of the features which can be ...