Towing the Vehicle From the Rear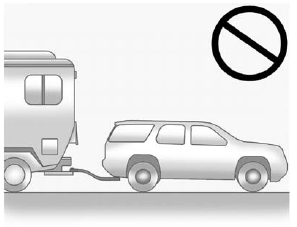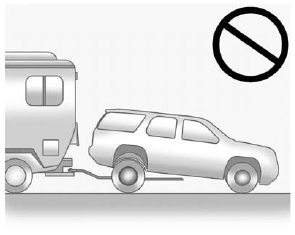 Notice: Towing the vehicle from the rear could damage it. Also, repairs would not be covered by the vehicle warranty. Never have the vehicle towed from the rear.
Do not tow the vehicle from the rear.
See also:
How to Add Coolant to the Radiator
WARNING An electric engine cooling fan under the hood can start up even when the engine is not running and can cause injury. Keep hands, clothing, and tools away from any underhood electric fan. WAR ...
Wheels and Trim—Aluminum or Chrome
Use a soft, clean cloth with mild soap and water to clean the wheels. After rinsing thoroughly with clean water, dry with a soft, clean towel. A wax may then be applied. Keep the wheels clean using ...
Symbols
The RVC system may have a feature that lets the driver view symbols on the radio screen while using the RVC. The Ultrasonic Rear Park Assist (URPA) system must not be disabled to use the caution s ...