Engine Compartment Fuse Block
If the vehicle has a diesel engine, see the Duramax Diesel supplement for more information.
If the vehicle is a hybrid, see the hybrid supplement for more information.
The Engine Compartment Fuse Block is located in the engine compartment, on the driver side of the vehicle.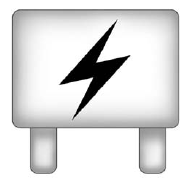 Lift the cover to access the fuse block.
Notice: Spilling liquid on any electrical component on the vehicle may damage it. Always keep the covers on any electrical component.
To remove fuses, hold the end of the fuse between your thumb and index finger and pull straight out.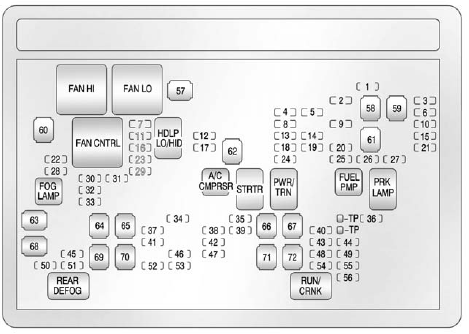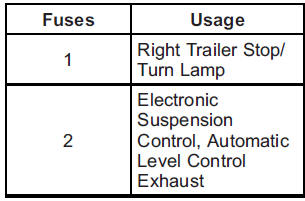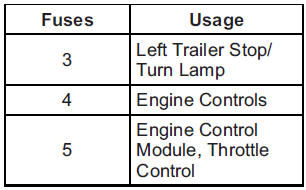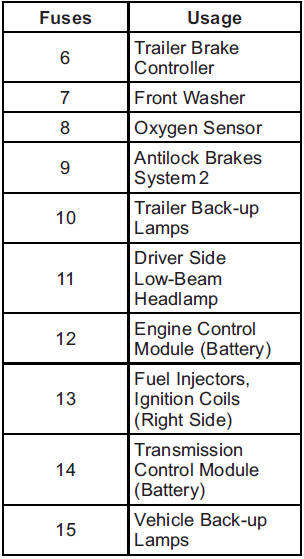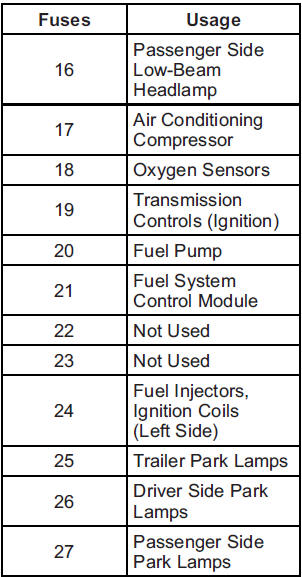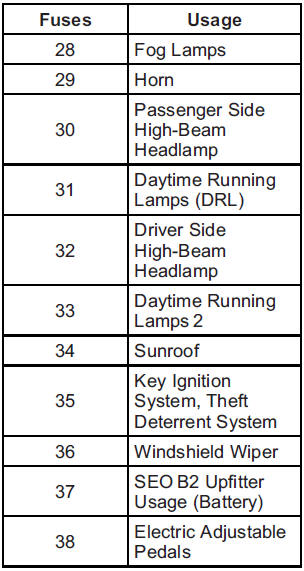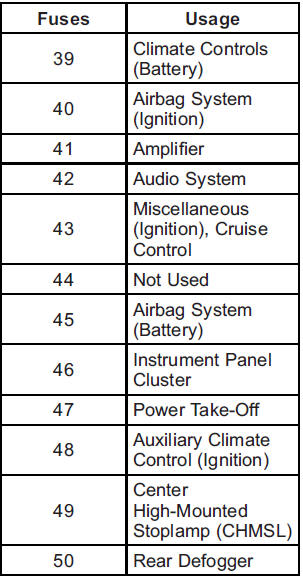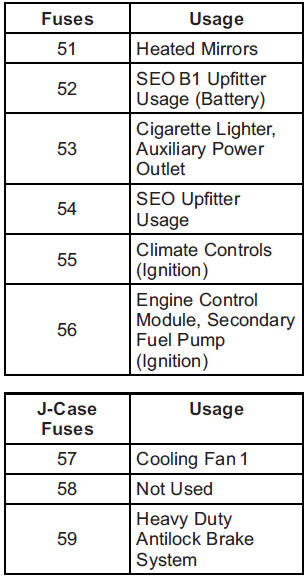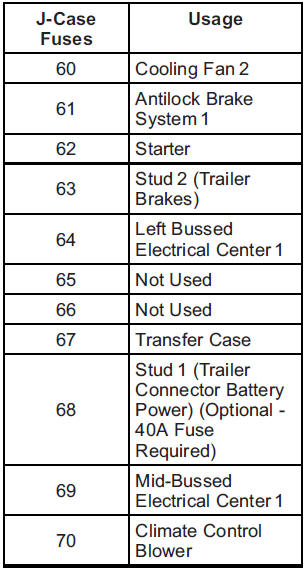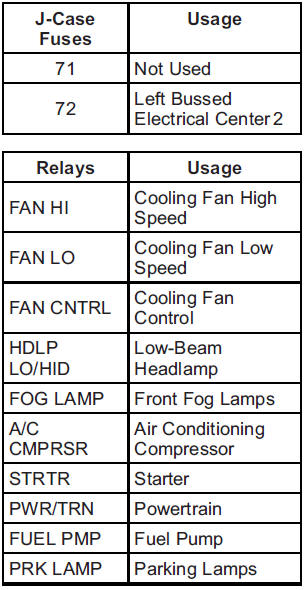 See also:
Safety and security
As with all vehicles built on GM's new full-size SUV platform, the '07 Yukon family features a 360-degree safety system designed around the pillars of occupant protection, driver control and perso ...
Compass Calibration Procedure
1. Before calibrating the compass, make sure the compass zone is set to the variance zone in which the vehicle is located. See "Compass Variance (Zone) Procedure" earlier in this section. Do not ...
GMC Terrain in the Market
With the Equinox and Terrain, GM stands to regain some lost share in the crossover market — if for no other reason than 32 mpg in an SUV is no small feat. The Terrain is competitive otherwise, b ...