GMC Yukon
GMC Yukon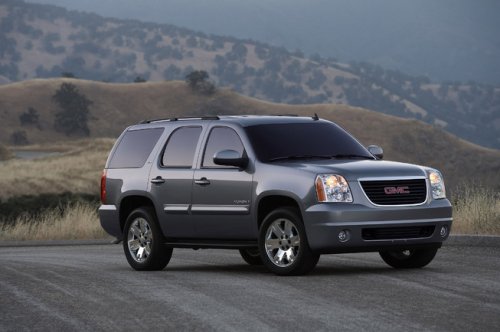 See also:
Transmission
Electronic Range Select (ERS) Mode ERS mode allows you to choose the top-gear limit of the transmission and the vehicle's speed while driving downhill or towing a trailer. The vehicle has an electro ...
GMC Terrain in the Market
With the Equinox and Terrain, GM stands to regain some lost share in the crossover market — if for no other reason than 32 mpg in an SUV is no small feat. The Terrain is competitive otherwise, b ...
Audio/Video (A/V) Jacks
A. Yellow: Video Input B. White: Left Audio Input C. Red: Right Audio Input The A/V jacks are color coded to match typical home entertainment system equipment. The A/V jacks, located on the rear ...