Vehicle Identification Number (VIN)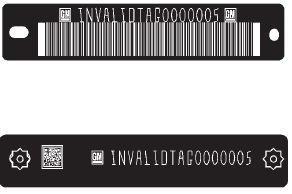 This legal identifier is in the front corner of the instrument panel, on the left side of the vehicle. It can be seen through the windshield from outside. The VIN also appears on the Vehicle Certification and Service Parts labels and certificates of title and registration.
Engine Identification
The eighth character in the VIN is the engine code. This code identifies the vehicle's engine, specifications, and replacement parts. See "Engine Specifications" under Capacities and Specifications on page 12‑2 for the vehicle's engine code.
See also:
Safety and security
As with all vehicles built on GM's new full-size SUV platform, the '07 Yukon family features a 360-degree safety system designed around the pillars of occupant protection, driver control and perso ...
Adjusting the Speakers (Balance/Fade)
BAL/FADE (Balance/Fade): To adjust the balance or fade: 1. Press until the speaker control tabs display. 2. Continue pressing to highlight the tab, or press the softkey under the tab. 3. To adju ...
Using the "List" Command
1. Press and hold for two seconds. 2. Say "Directory." 3. Say "Hands-Free Calling." 4. Say "List." ...