Rear Vision Camera Location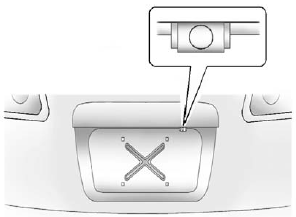 The camera is located above the license plate.
The area displayed by the camera is limited and does not display objects that are close to either corner or under the bumper.
The area displayed can vary depending on vehicle orientation or road conditions. The distance of the image that appears on the screen differs from the actual distance.
The following illustration shows the field of view that the camera provides.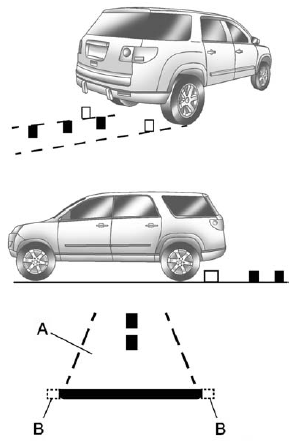 A. View displayed by the camera.
B. Corner of the rear bumper.
See also:
Chemical Paint Spotting
Airborne pollutants can fall upon and attack painted vehicle surfaces causing blotchy, ring-shaped discolorations, and small, irregular dark spots etched into the paint surface. ...
Doing Your Own Service Work
WARNING It can be dangerous to work on your vehicle if you do not have the proper knowledge, service manual, tools, or parts. Always follow owner manual procedures and consult the service manual for ...
Making a Call
To make a call: 1. Press 5 once or twice (depending on the radio). 2. Enter the phone number. 3. Select Call to start dialing the number. ...