Engine Compartment Fuse Block
If the vehicle has a diesel engine, see the Duramax Diesel supplement for more information.
If the vehicle is a hybrid, see the hybrid supplement for more information.
The Engine Compartment Fuse Block is located in the engine compartment, on the driver side of the vehicle.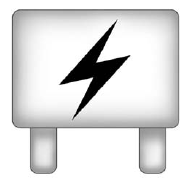 Lift the cover to access the fuse block.
Notice: Spilling liquid on any electrical component on the vehicle may damage it. Always keep the covers on any electrical component.
To remove fuses, hold the end of the fuse between your thumb and index finger and pull straight out.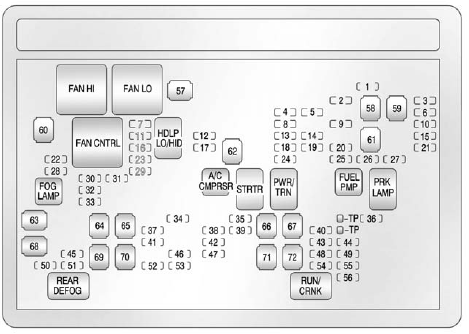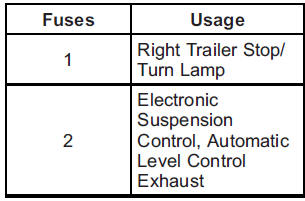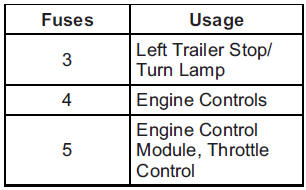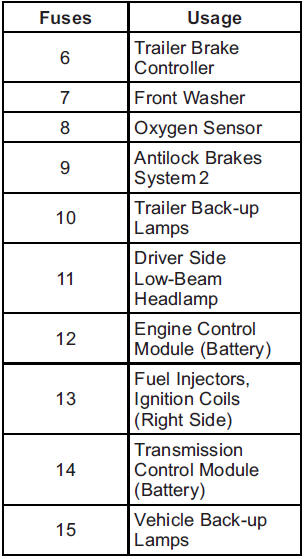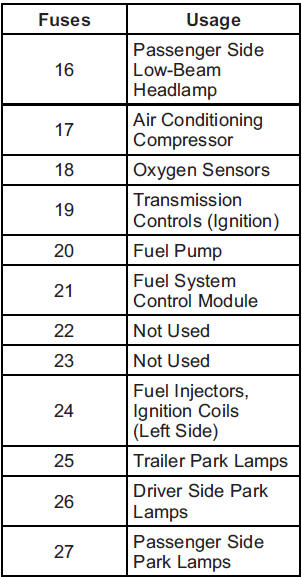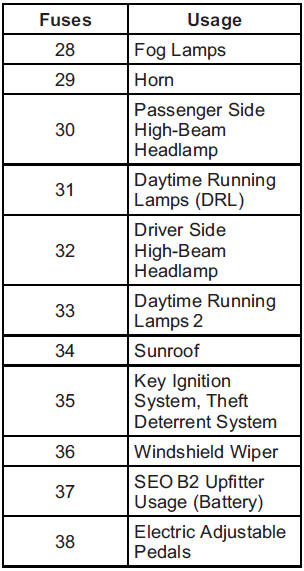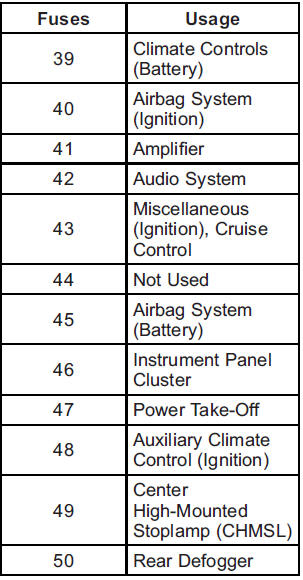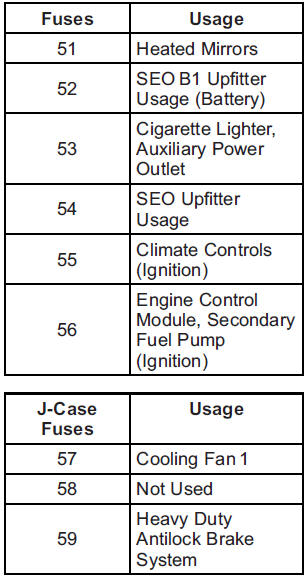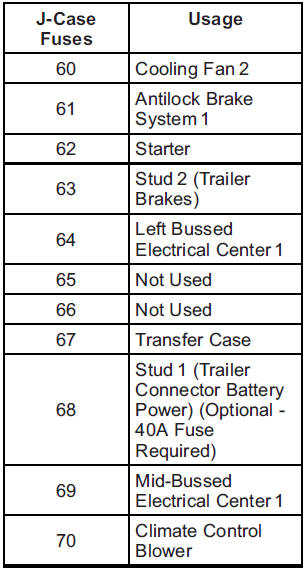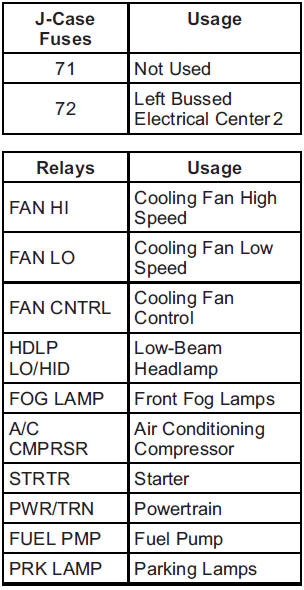 See also:
Highway Hypnosis
Always be alert and pay attention to your surroundings while driving. If you become tired or sleepy, find a safe place to park the vehicle and rest. Other driving tips include: ○ Keep the ve ...
Checking Engine Oil
It is a good idea to check the engine oil level at each fuel fill. In order to get an accurate reading, the vehicle must be on level ground. The engine oil dipstick handle is a yellow loop. See Engi ...
Using Softkeys to Play a DVD-A (Audio)
Once a DVD-A is inserted, the radio display menu shows several tab options for playback. Press the softkey located under any tab option during DVD-A playback. (Play/Pause): Press either the play or ...