Sensors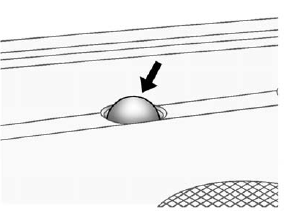 The solar sensor, located in the defrost grille in the middle of the instrument panel, monitors the solar heat. Do not cover the solar sensor or the system will not work properly.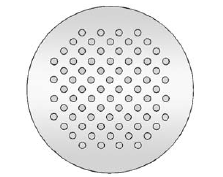 The interior temperature sensor, located in the headliner, measures the temperature of the air inside the vehicle.
There is also an exterior temperature sensor located behind the front grille. This sensor reads the outside air temperature and helps maintain the temperature inside the vehicle. Any cover on the front of the vehicle could cause a false reading in the displayed temperature.
The climate control system uses the information from these sensors to maintain comfort settings by adjusting the outlet temperature, fan speed, and the air delivery mode.
The system may also supply cooler air to the side of the vehicle facing the sun. The recirculation mode will also be used as needed to maintain cool outlet temperatures.
See also:
Exterior Lamp Controls
Exterior Lamp Controls The exterior lamps control is located on the instrument panel to the left of the steering wheel. It controls the following systems: • Headlamps • Taillamps • Parkin ...
Using ABS
Do not pump the brakes. Just hold the brake pedal down firmly and let ABS work. You might hear the ABS pump or motor operating and feel the brake pedal pulsate, but this is normal. ...
Engine Oil
To ensure proper engine performance and long life, careful attention must be paid to engine oil. Following these simple, but important steps will help protect your investment: • Always use engine ...