Vehicle Identification Number (VIN)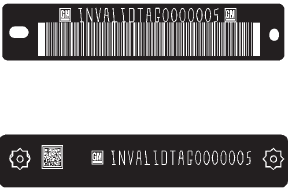 This legal identifier is in the front corner of the instrument panel, on the left side of the vehicle. It can be seen through the windshield from outside. The VIN also appears on the Vehicle Certification and Service Parts labels and certificates of title and registration.
Engine Identification
The eighth character in the VIN is the engine code. This code identifies the vehicle's engine, specifications, and replacement parts. See "Engine Specifications" under Capacities and Specifications on page 12‑2 for the vehicle's engine code.
See also:
Pairing
A Bluetooth enabled cell phone must be paired to the Bluetooth system and then connected to the vehicle before it can be used. See the cell phone manufacturer's user guide for Bluetooth functions befo ...
Protecting Exterior Bright Metal Parts
Regularly clean bright metal parts with water or chrome polish on chrome or stainless steel trim, if necessary. For aluminum, never use auto or chrome polish, steam, or caustic soap to clean. A coati ...
Shifting Out of Four-Wheel Drive Low
To shift from Four-Wheel Drive Low to Four-Wheel Drive High, or Two-Wheel Drive High, the vehicle must be stopped or moving less than 5 km/h (3 mph) with the transmission in N (Neutral) and the igniti ...