Fuel
Use of the recommended fuel is an important part of the proper maintenance of this vehicle. To help keep the engine clean and maintain optimum vehicle performance, we recommend the use of gasoline advertised as TOP TIER Detergent Gasoline.
Look for the TOP TIER label on the fuel pump to ensure gasoline meets enhanced detergency standards developed by auto companies. A list of marketers providing TOP TIER Detergent Gasoline can be found at www.toptiergas.com.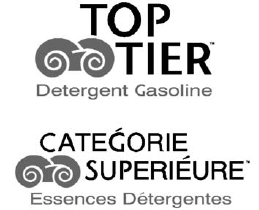 See also:
Fast Idle System
If the vehicle has this feature it is available only with cruise control. The manual fast idle switch is operated using the cruise control buttons located on the left hand side of the steering wheel. ...
Interior
The Yukon's dashboard has the same shape as its GM siblings. That's good news because the domed instrument panel, carlike dashboard and flush-mounted buttons make for a handsome design. This SUV ...
FM Stereo
FM signals only reach about 16 to 65 km (10 to 40 mi). Although the radio has a built-in electronic circuit that automatically works to reduce interference, some static can occur, especially around ta ...