Maintenance Records
After the scheduled services are performed, record the date, odometer reading, who performed the service, and the type of services performed in the boxes provided. Retain all maintenance receipts.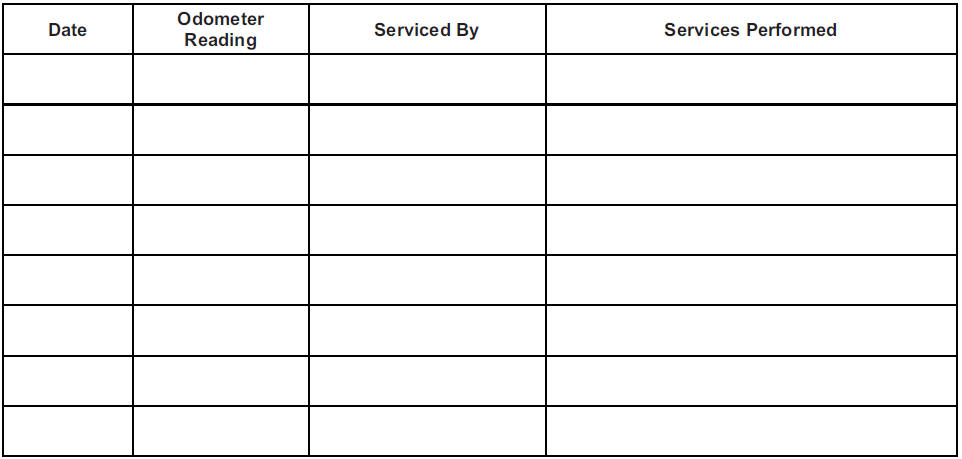 See also:
Extending Engine Run Time
For a 10-minute extension, repeat Steps 1 and 2 while the engine is still running. The remote start can be extended once. When the remote start is extended, the second 10 minutes will start immedia ...
Rear Audio Controller (RAC)
The vehicle may have the Rear Audio Controller (RAC). Certain radio functions can be controlled with the RAC. or (Next/Previous): Press the up or down arrows to go to the next or to the previou ...
CD-R- or CD-RW- Supported File and Folder Structure
The radio supports: • Up to 50 folders. • Up to 8 folders in depth. • Up to 50 playlists. • Up to 255 files. • Playlists with an .m3u or .wpl extension. • Files with an .mp3, .wma, o ...