Sensors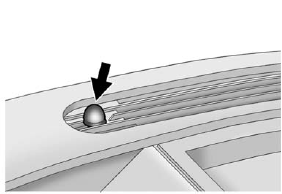 The solar sensor, located in the defrost grille in the middle of the instrument panel, monitors the solar heat. Do not cover the solar sensor or the system will not work properly.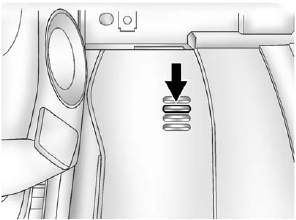 The interior temperature sensor located on the instrument panel to the right of the steering column, measures the temperature of the air inside the vehicle.
There is also an exterior temperature sensor located behind the front grille. This sensor reads the outside air temperature and helps maintain the temperature inside the vehicle. Any cover on the front of the vehicle could cause a false reading in the displayed temperature.
The climate control system uses the information from these sensors to maintain comfort settings by adjusting the temperature, fan speed, and air delivery mode.
The system may also supply cooler air to the side of the vehicle facing the sun. The recirculation mode will also be used as needed to maintain cool outlet temperatures.
See also:
Tire Inspection
We recommend that the tires, including the spare tire, if the vehicle has one, be inspected for signs of wear or damage at least once a month. Replace the tire if: • The indicators at three or mor ...
Empty Folder
Folders that do not contain files are skipped, and the player advances to the next folder that contains files. ...
Care of the CD and DVD Player
Do not add any label to a CD; it could get caught in the CD or DVD player. If a CD is recorded on a personal computer and a description label is needed, try labeling the top of the recorded CD with a ...