Maintenance Records
After the scheduled services are performed, record the date, odometer reading, who performed the service, and the type of services performed in the boxes provided. Retain all maintenance receipts.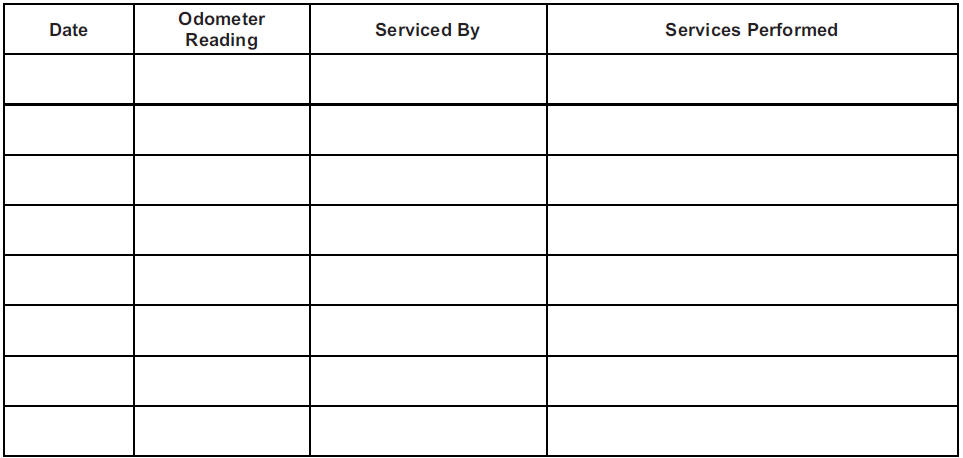 See also:
Airbag System Messages
SERVICE AIRBAG This message displays if there is a problem with the airbag system. Take the vehicle to your dealer for service. ...
Traction – AA, A, B, C
The traction grades, from highest to lowest, are AA, A, B, and C. Those grades represent the tire's ability to stop on wet pavement as measured under controlled conditions on specified government test ...
When to Check Power Steering Fluid
It is not necessary to regularly check power steering fluid unless there is a leak suspected in the system or an unusual noise is heard. A fluid loss in this system could indicate a problem. Have the ...