Dolly Towing (Front-Wheel-Drive Vehicles Only)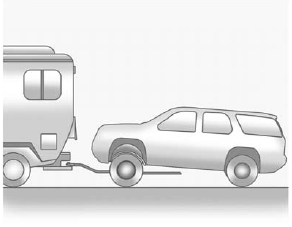 To tow a front-wheel-drive vehicle from the front with two wheels on the ground:
1. Put the front wheels on a dolly.
2. Move the shift lever to P (Park).
3. Set the parking brake.
4. Clamp the steering wheel in a straight-ahead position with a clamping device designed for towing.
5. Remove the key from the ignition.
6. Secure the vehicle to the dolly.
7. Release the parking brake.
See also:
What to Use
Read the manufacturer's instructions before refilling the windshield washer fluid. If operating the vehicle in an area where the temperature may fall below freezing, use a fluid that has suffi ...
General Towing Information
Only use towing equipment that has been designed for the vehicle. Contact your dealer or trailering dealer for assistance with preparing the vehicle for towing a trailer. See the following trailer ...
Remote Keyless Entry (RKE) System Operation
The Remote Keyless Entry (RKE) transmitter functions work up to 60m (195 ft) away from the vehicle. There are other conditions which can affect the performance of the transmitter. See Remote Keyless ...