Engine Compartment Fuse Block
The underhood fuse block is located in the engine compartment, on the passenger side of the vehicle.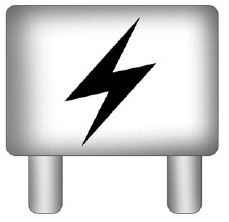 Lift the cover for access to the fuse/relay block.
Notice: Spilling liquid on any electrical component on the vehicle may damage it. Always keep the covers on any electrical component.
To remove fuses, hold the end of the fuse between your thumb and index finger and pull straight out.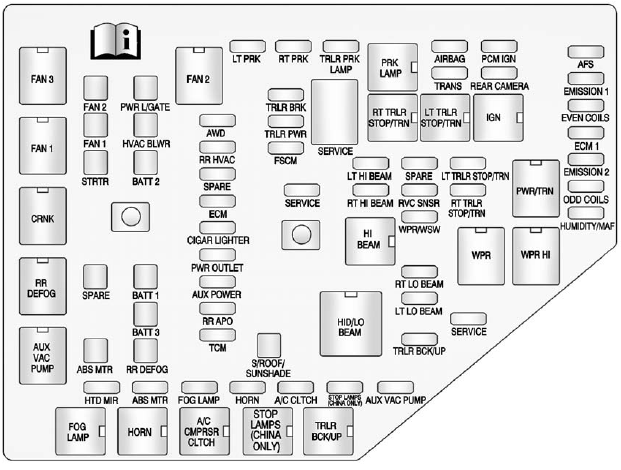 The vehicle may not be equipped with all of the fuses, relays, and features shown.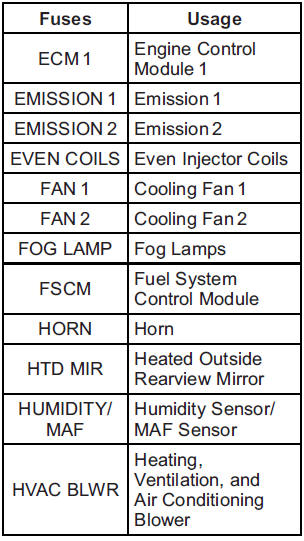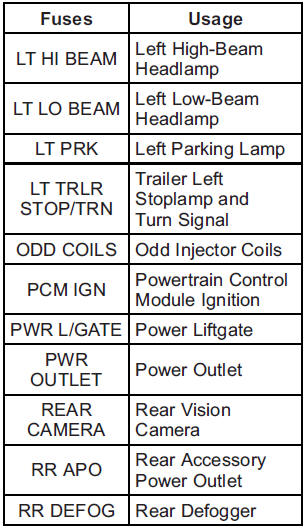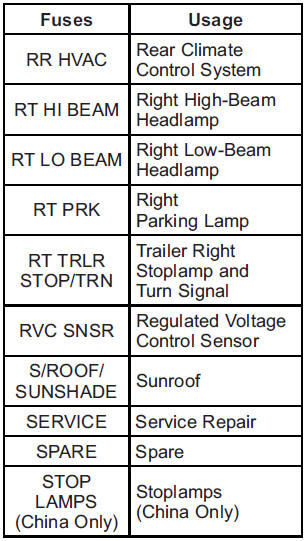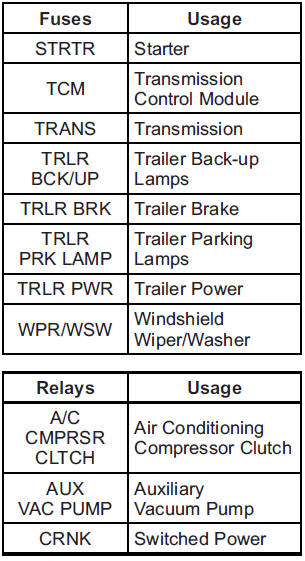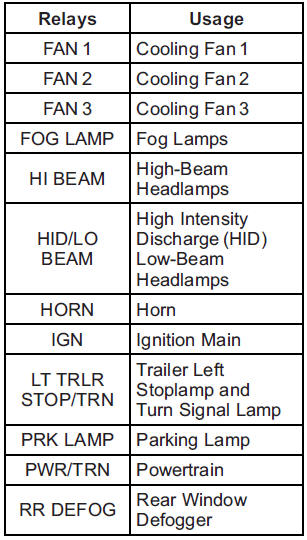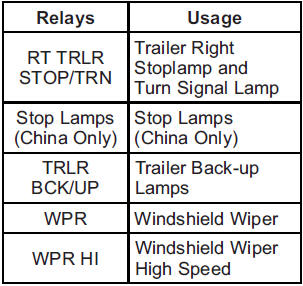 See also:
Passenger Sensing System
The vehicle has a passenger sensing system for the right front passenger position. The passenger airbag status indicator will be visible on the overhead console when the vehicle is started. Uni ...
Tire Pressure
Tires need the correct amount of air pressure to operate effectively. Notice: Neither tire underinflation nor overinflation is good. Underinflated tires, or tires that do not have enough air, can re ...
When to Check Power Steering Fluid
The power steering fluid does not need to be checked unless there is a leak in the system or you hear an unusual noise. Have the system inspected and repaired if there is a fluid loss. ...