Sensors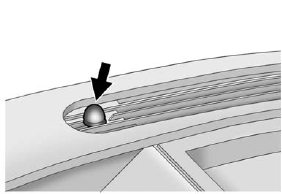 The solar sensor, located in the defrost grille in the middle of the instrument panel, monitors the solar heat. Do not cover the solar sensor or the system will not work properly.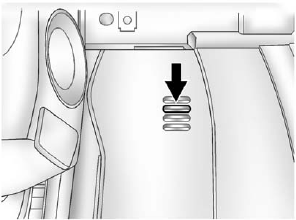 The interior temperature sensor located on the instrument panel to the right of the steering column, measures the temperature of the air inside the vehicle.
There is also an exterior temperature sensor located behind the front grille. This sensor reads the outside air temperature and helps maintain the temperature inside the vehicle. Any cover on the front of the vehicle could cause a false reading in the displayed temperature.
The climate control system uses the information from these sensors to maintain comfort settings by adjusting the temperature, fan speed, and air delivery mode.
The system may also supply cooler air to the side of the vehicle facing the sun. The recirculation mode will also be used as needed to maintain cool outlet temperatures.
See also:
Fuel Additives
To provide cleaner air, all gasolines in the United States are now required to contain additives that help prevent engine and fuel system deposits from forming, allowing the emission control syste ...
Off-Road Driving
Four-wheel-drive vehicles can be used for off-road driving. Vehicles without four-wheel drive and vehicles not equipped with All Terrain (AT) or On-Off Road (OOR) tires must not be driven off-road exc ...
Heated Mirrors
For vehicles with heated mirrors: (Rear Window Defogger): Press to heat the mirrors. If the vehicle has a towing mirror, only the upper glass of the mirror is heated. The lower convex part of the to ...