Trademarks and License Agreements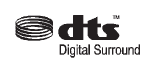 Manufactured under license under U.S. Patent #'s: 5,451,942;
5,956,674; 5,974,380; 5,978,762;
6,487,535 & other U.S. and worldwide patents issued &
pending. DTS and DTS Digital Surround are registered trademarks and the DTS logos and Symbol are trademarks of DTS, Inc.
В© 1996-2010 DTS, Inc. All Rights Reserved.

Manufactured under license from Dolby Laboratories. Dolby and the double-D symbol are trademarks of Dolby Laboratories. Copyright 1992-2010 Dolby Laboratories.
All rights reserved.
See also:
Ignition Positions
The ignition switch has four different positions. To shift out of P (Park), the ignition must be in ON/RUN or ACC/ ACCESSORY and the regular brake pedal must be applied. A (STOPPING THE ENGINE/ LO ...
Total Weight on the Vehicle's Tires
Inflate the vehicle's tires to the upper limit for cold tires. These numbers can be found on the Certification label or see Vehicle Load Limits on page 9‑16 for more information. Do not ...
Transmission
Electronic Range Select (ERS) Mode ERS mode allows you to choose the top-gear limit of the transmission and the vehicle's speed while driving downhill or towing a trailer. The vehicle has an electro ...