Trademarks and License Agreements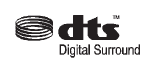 Manufactured under license under U.S. Patent #'s: 5,451,942;
5,956,674; 5,974,380; 5,978,762;
6,487,535 & other U.S. and worldwide patents issued &
pending. DTS and DTS Digital Surround are registered trademarks and the DTS logos and Symbol are trademarks of DTS, Inc.
В© 1996-2010 DTS, Inc. All Rights Reserved.

Manufactured under license from Dolby Laboratories. Dolby and the double-D symbol are trademarks of Dolby Laboratories. Copyright 1992-2010 Dolby Laboratories.
All rights reserved.
See also:
Tachometer
The tachometer displays the engine speed in revolutions per minute (rpm). ...
Bulb Replacement
For the proper type of replacement bulbs, see Replacement Bulbs on page 10‑45. For any bulb-changing procedure not listed in this section, contact your dealer. ...
Sensors
The solar sensor, located in the defrost grille in the middle of the instrument panel, monitors the solar heat. Do not cover the solar sensor or the system will not work properly. The interior te ...